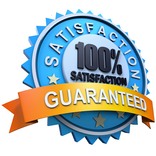 All Hearing Aid Dispensers employed by or recommended by Easyfit Hearing Aids Ltd are registered with The Health and Care Professions Council (HCPC).
The HCPC is a regulator that protects the public. They maintain a register of health professionals who meet HCPC standards for training, professional skills, behaviour and health.
The HCPC regulates health professions e.g. chiropodists, clinical scientists, Hearing Aid Dispensers, paramedics, physiotherapists, radiographers, and speech and language therapists.
All regulated professions have at least one professional title that is protected by law, including those shown above. This means, for example, that anyone using the titles 'physiotherapist' or 'hearing aid dispenser' must be registered with the HCPC.
It is a criminal offence for someone to claim that they are registered with the HCPC when they are not, or to use a protected title that they are not entitled to use. The HCPC will prosecute people who commit these crimes.
The HCPC register can be viewed at:
http://www.hpc-uk.org/aboutregistration/theregister/
The Health and Care Professions Council