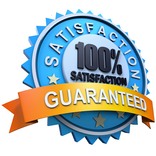 We offer the best value hearing aid prices in Kent, Sussex and Southeast London. With products from six major hearing aid manufacturers: Oticon, Phonak, Resound, Siemens, Starkey and Widex and the highest levels of patient service and product aftercare.
In order to maintain our market leading value we constantly review the prices of our competitors. Nevertheless if you have been offered hearing aids at a lower price than we list, with comparable warranties and aftercare service then we will match the lower price.
Recently purchased hearing aids and now find that you can buy an identical product at a substantial discount? Check your right to return the goods as many stores offer a 30 day money back guarantee. If you query the price paid many retailers will suddenly lower their prices to equal or at least closely match our offer.
We ask you to reflect on the fact that we openly publish the prices of all our hearing aids. We do not seek to penalise the unwary consumer, all our clients benefit from our low prices.
For extra value we include with every pair of hearing aids: batteries for two years, a pack of replacement hearing aid domes (if applicable) and a pack of wax filters.
Hearing aids and quality aftercare at low prices
Our success is a result of a simple formula:
Affordable Prices
plus Quality Products
plus Prompt Service