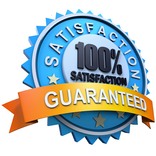 The Siemens approach to tinnitus management
Siemens provide a "Tinnitus Function" feature on all Binax series hearing aids including the custom made Insio models, a less adaptable version is also available for the Orion range.
The dispenser can create a number of listening programs and for each program created select from microphone only, noise only or noise and microphone (in each ear).
"Noise only" will convert the aid to a pure tinnitus sound generator (except in telecoil and Tek programs that use an inductive coupler or Bluetooth to pick up sound signals).
The dispenser can then select the sound type generated. This may be White Noise, Pink Noise, Speech Noise or High Tone Noise. Alternatively a custom noise profile may be created to suit the patient using individual sound output sliders in the software.
The Binax 7 has the most flexible tinnitus masking with twenty sound output sliders while the Sirion has the least with only four output sliders.
Extract from Siemens fitting software showing tinnitus sound generator and sound output slider controls
The Binax 5 and Binax 3 hearing aids have sixteen and twelve sound output sliders respectively.
Siemens instuments are available in multiple configurations. Where the hearing aid is equipped with a rocker switch for volume and program change control it may be configured in the software to adjust the volume of the tinnitus noise generator.
If this option is selected it will be necessary to purchase a remote control in order to adjust microphone volume or listening programs.
Due to their size and lack of external controls it is not possible to adjust the tinnitus sound generator output on Binax Ace products.