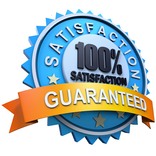 The Phonak approach to tinnitus management
Phonak's tinnitus management system is referred to by the name "Tinnitus Balance" it is a sound generator and is currently available on Audeo Q series hearing aids.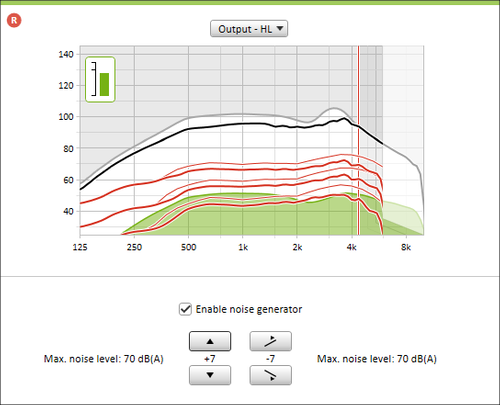 When the tinnitus noise generator is enabled the Tinnitus Balance shape can be set to White Noise, Pink Noise or the curve of the hearing loss.
By using the up and down arrows the dispenser can adjust the overall volume of the noise produced.
Further customisation is possible by using the pitch adjustment buttons to provide either:
More highs and less lows, or
less highs and more lows.
Actual sound output is shown in the green shaded area.
Extract from Phonak's fitting software showing tinnitus sound generator controls and sound output graph
In addition to the tinnitus masking offered by the Audeo Q series hearing aids, users with wireless versions of the aids plus a Compilot streaming device and a smartphone can also benefit from Phonak's Tinnitus Balance App
This is a smartphone application that allows the user to operate a customised sound plan to manage their tinnitus.
There are 3 types of sound available:
Soothing: inducing a sense of relief from the tension caused by tinnitus
Background: reducing the awareness of tinnitus
Interesting: active attention diversion away from the tinnitus
Diversionary sounds can be selected from the user's music library or from the sounds included with the Application which is available from the App Store for iPhone or the Google Play Store for Android.