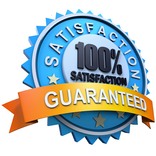 For each listening program created on the hearing aids the dispenser can elect to activate the tinnitus sound generator and if desired disable the microphones
Disabling the microphones will convert the hearing aid to a pure tinnitus sound generator (except in telecoil programs that use an inductive coupler to pick up speech signals).
The dispenser can then select the sound generated. This may be High Frequency Noise, White Noise, Speech Noise, Pink Noise or alternatively create a custom sound profile that better suits the patient.
At this stage the default volume level for the sound generator is set. However there is considerable flexibility available and the sound generated may adjusted by the user.