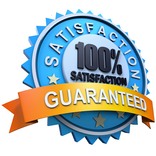 How can hearing aids help to manage tinnitus?
Tinnitus is a condition experienced by approximately 15% of the adult population, it is commonly described as a ringing in the ears but a more accurate description is given below:
Any noise (ringing, buzzing or whistling, etc) in the ears not caused by external sounds, frequently associated with deafness due to ageing or continuous exposure to loud noise, but also caused by ear infections or disease, high blood pressure or drugs. (Chambers 21st Century Dictionary)
Sometimes Tinnitus may be equally balanced in each ear and thus the unwanted sound will be perceived in the centre of the head. Further reading about tinnitus, its causes and treatment methods is available from The British Tinnitus Association website and the UK National Health Service website (see links below)
http://www.nhs.uk/conditions/Tinnitus/Pages/Introduction.aspx
A study by Kochkin, Tyler & Born in 2011 established that 27% of people aged 65 to 84 experienced tinnitus and that it generally correlated to their hearing loss. Of these people 40% experienced tinnitus during 80% of their day and one in five reported their tinnitus as disabling or nearly disabling.
The aim of most tinnitus management strategies is to reduce the intrusiveness of the condition and thus limit the stress that the patient experiences. A study published in The Hearing Journal in June 2011 titled Hearing Aid Amplification and Tinnitus concluded that:
Hearing aids in tandem with counselling are beneficial for tinnitus (50-90%).

Examples of successful management of the tinnitus patient facilitated through hearing aid amplification are voluminous.

Advanced hearing aids offer alternatives previously unavailable (open fittings, extended bandwidth etc)

Hearing aids are 100% reversible.

Where there is a hearing loss,

hearing aids that provide amplification are the number one most effective treatment for tinnitus.
Amplification
The prevalence of tinnitus in people with a hearing loss is high, in fact over 70% of people with a hearing loss experience some degree of tinnitus. For most people this is an irritant, however for some people it may be the cause of sleeping problems, anxiety and stress. Some of these effects can be reduced by a combination of counselling and sound stimulation and in many cases tinnitus can be managed simply by fitting hearing aids.
Correctly fitted hearing aids provide additional sound stimulation that helps to divert the patients' attention away from their tinnitus therefore amplification is regularly used as the first treatment for tinnitus.
Tinnitus Sound Generators
Sound stimulation is an established approach for tinnitus management, the sounds used may be amplified sounds from hearing aids, music or noise output from tinnitus sound generators. Using sound in this way can help minimise the contrast between the tinnitus and the surrounding sound environment thus diverting the patient's attention away from their tinnitus and reducing stress which is a vital element of effective tinnitus management.
Tinnitus sound generators are offered by a number of hearing aid manufacturers as part of their hearing aid software. Follow the manufacturer logos on the left of the page to read more about the technology available.
Fractal Tones
Music is often used by individuals for relaxation and stress relief. Mindful of this relaxing effect Widex developed Zen Tones. This is a unique music program based on what is known as fractal technology only available in Widex hearing aids. Zen plays random chime-like tones that can be used for relaxation and making tinnitus less noticeable.