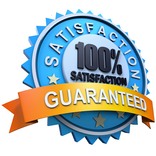 The Zen+ program provides up to 3 individual Zen styles eg Zen aqua, Zen coral etc. It can be used as a harmonic tone program designed for relaxation and concentration, and/or as a noise generator program to be used as a tool in tinnitus treatment.
Extract from Widex Compass fitting software showing Zen tones selection panel
Each Zen style selection (A, B or C) in the screenshot above can be selected from a choice of 5 fractal tones or a Widex Noise generator.
For every Zen style there is a settings tab from which the dispenser can activate the hearing aid microphones to treat a hearing loss as well as provide relief from tinnitus.
The tempo, pitch and volume of the tones may also be altered to suit the patient.
Widex noise may be selected in addition to fractal tones and the noise volume adjusted. When "Zen Noise" is selected as a style only the volume of the noise may be adjusted.
The Widex approach to tinnitus management
The Widex tinnitus management system is referred to by the name "Zen Tones" It is a unique music program based on fractal technology for the masking of tinnitus and relaxation.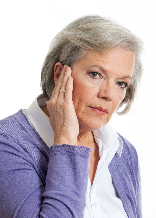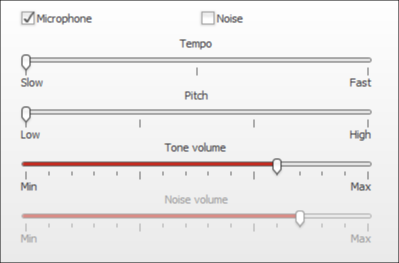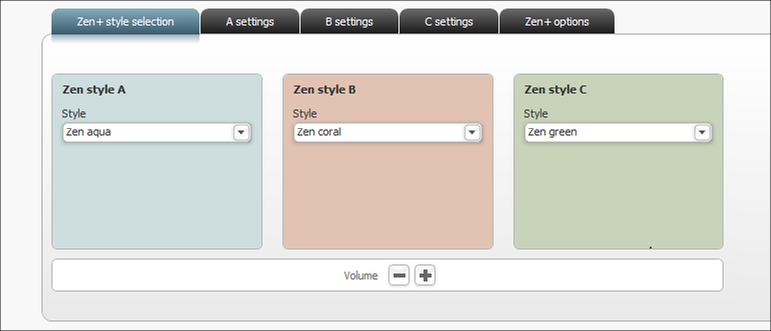 Extract from Widex software showing Zen settings tab options and adjustment sliders
The Zen+ options tab allows the dispenser to regulate the time that each Zen style is presented before moving to the next style. Volume control options for the Zen style and microphones can also be set in this tab.
Zen+ feature can be activated by means of a long key press on either the hearing aid program button (if available) or on the RC-Dex remote control program key.
Once activated you can use short key presses to toggle between 3 different Zen styles. Use another long key press to return to the master program.
With an M-Dex remote and audio signal streamere all programs can be directly selected using short key presses.